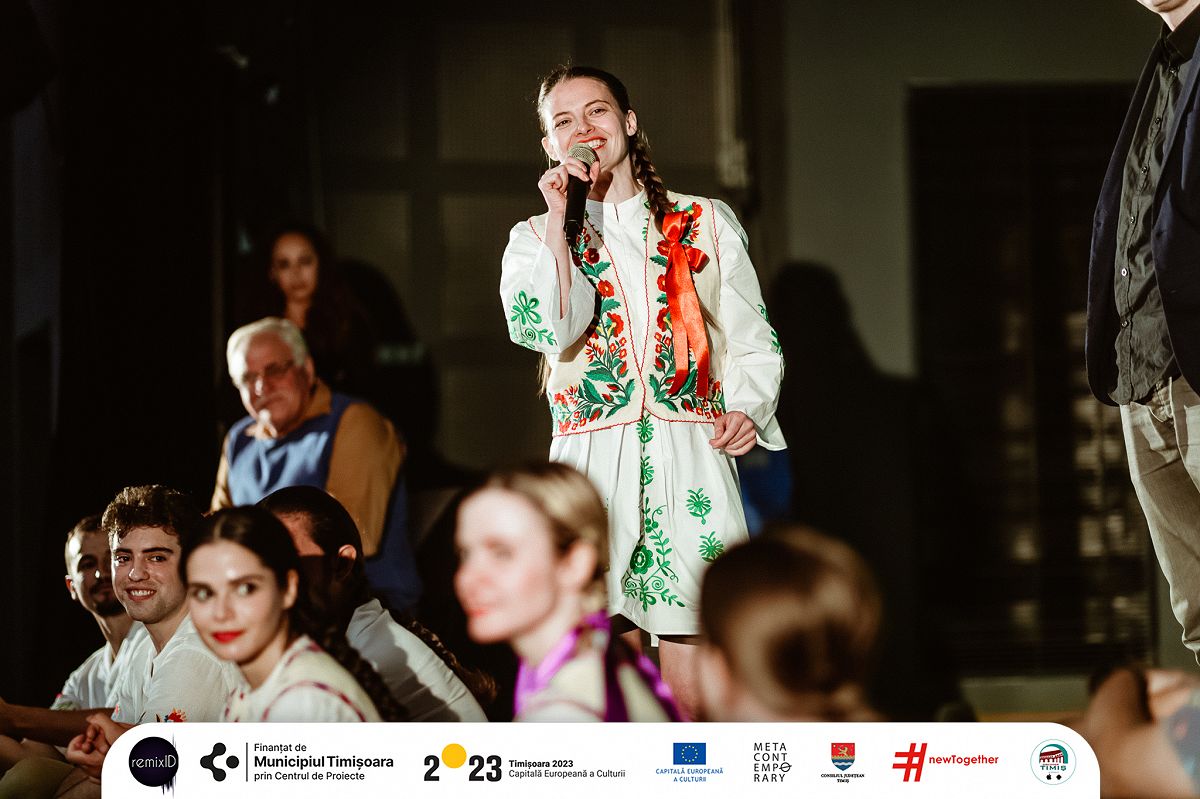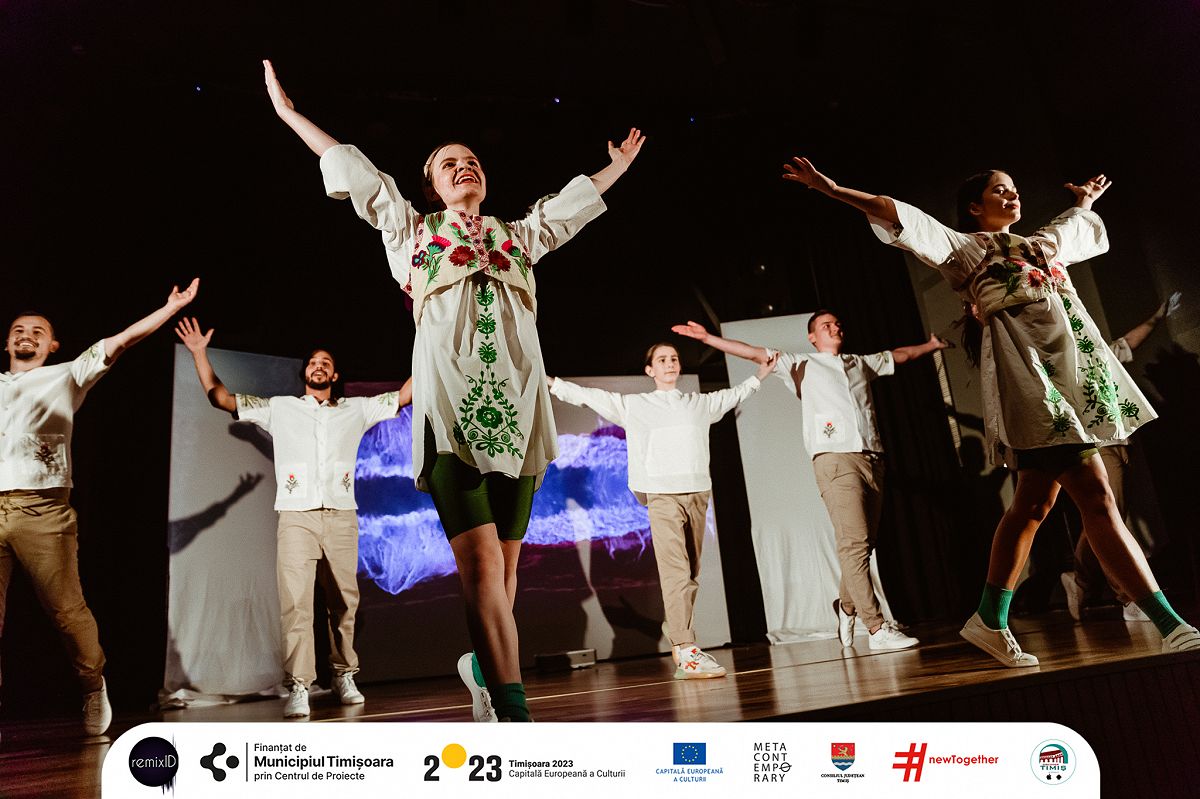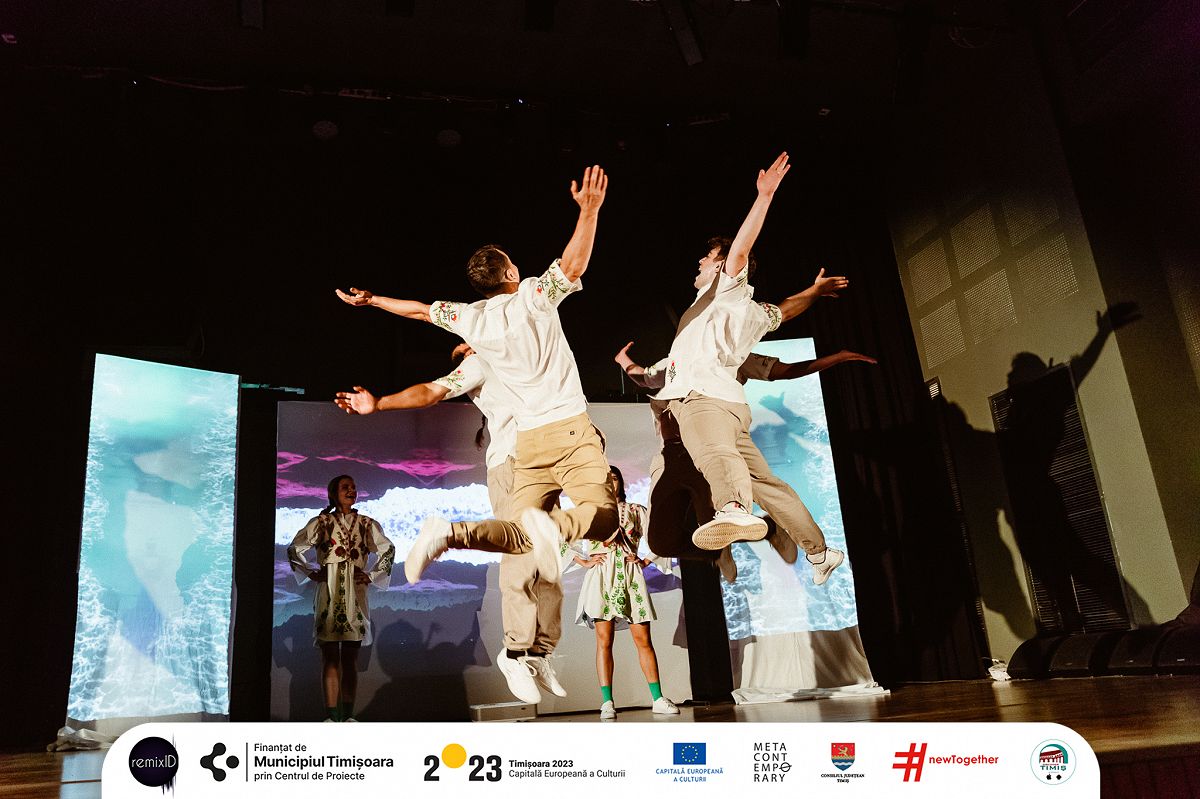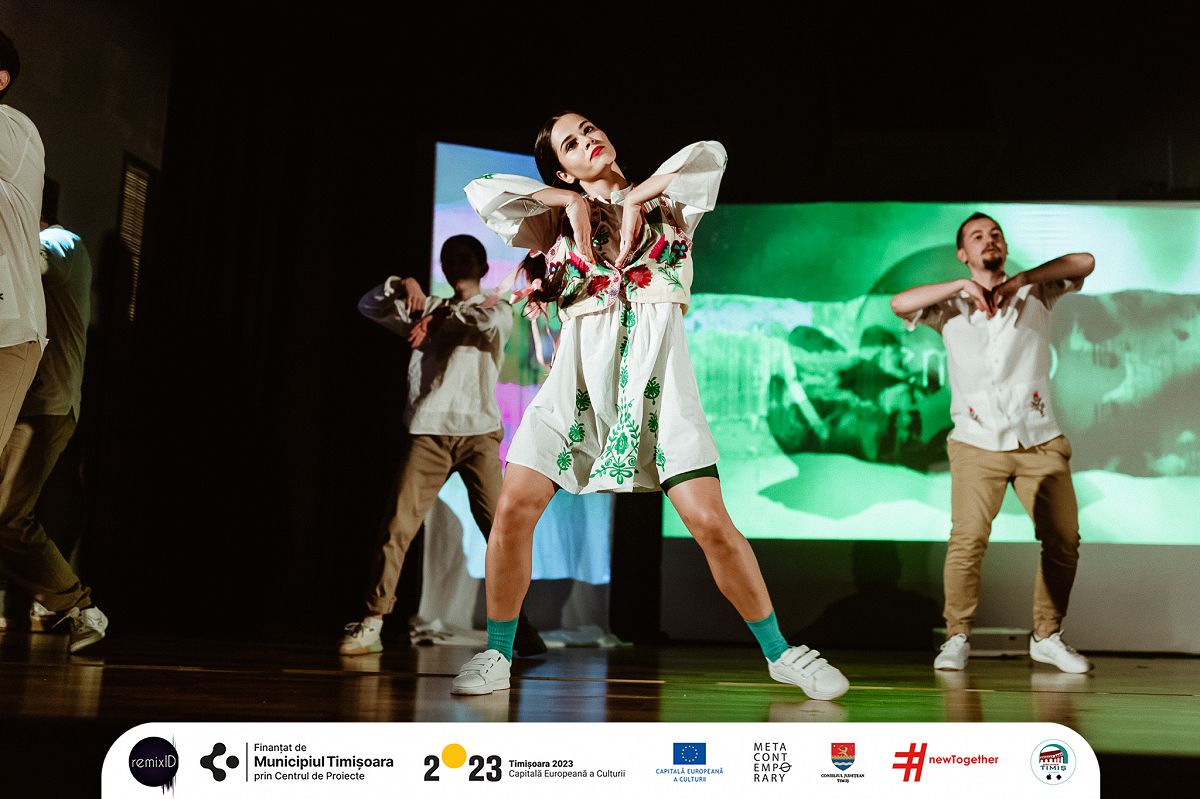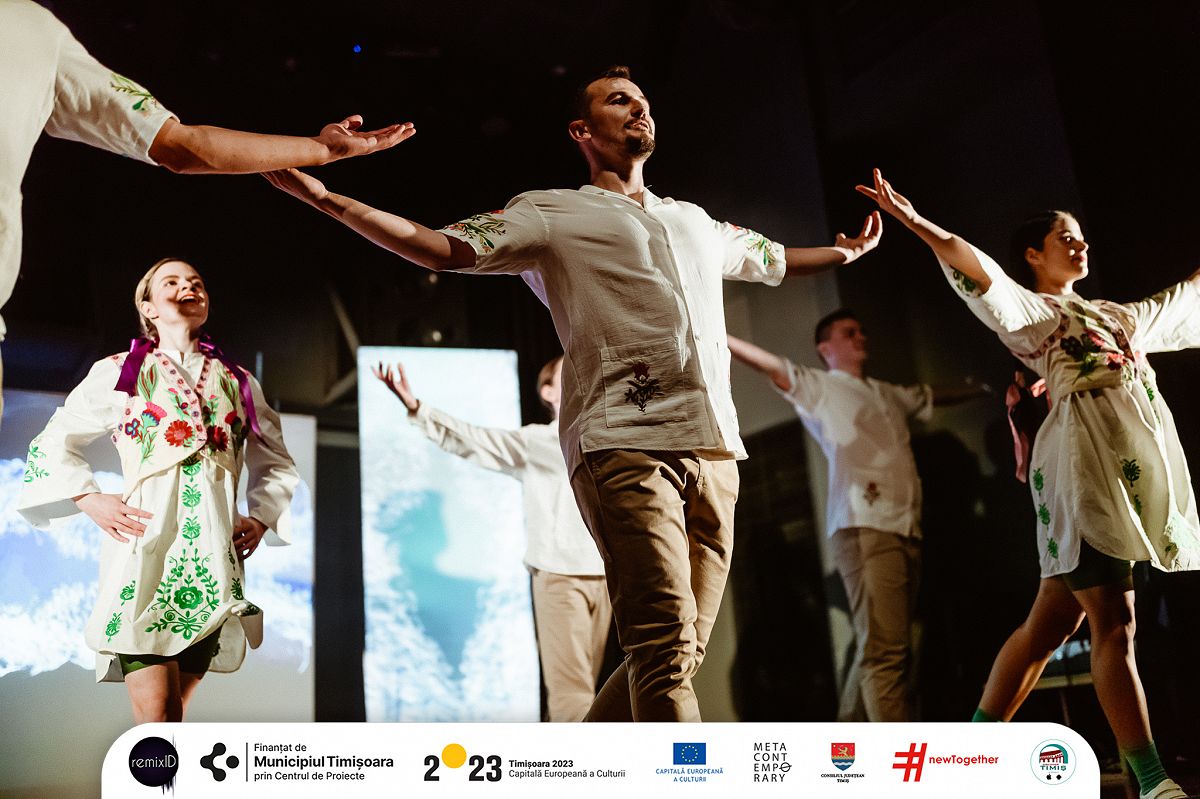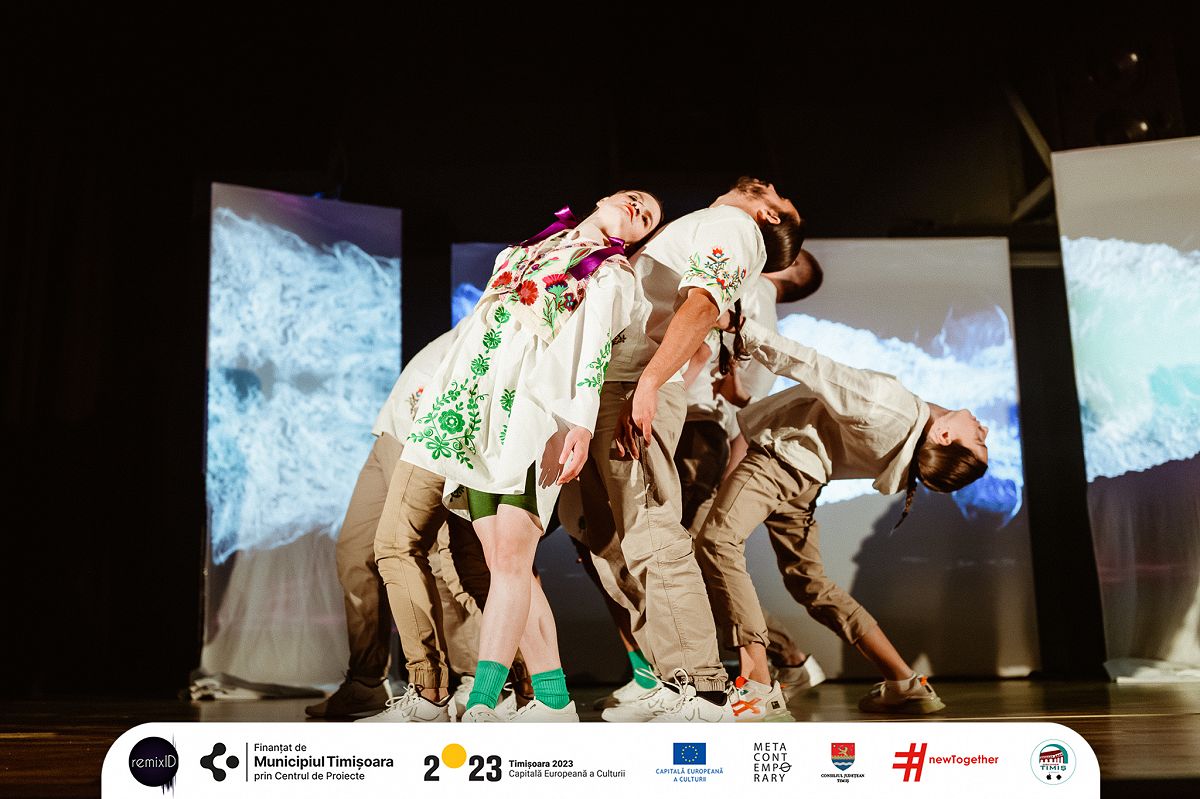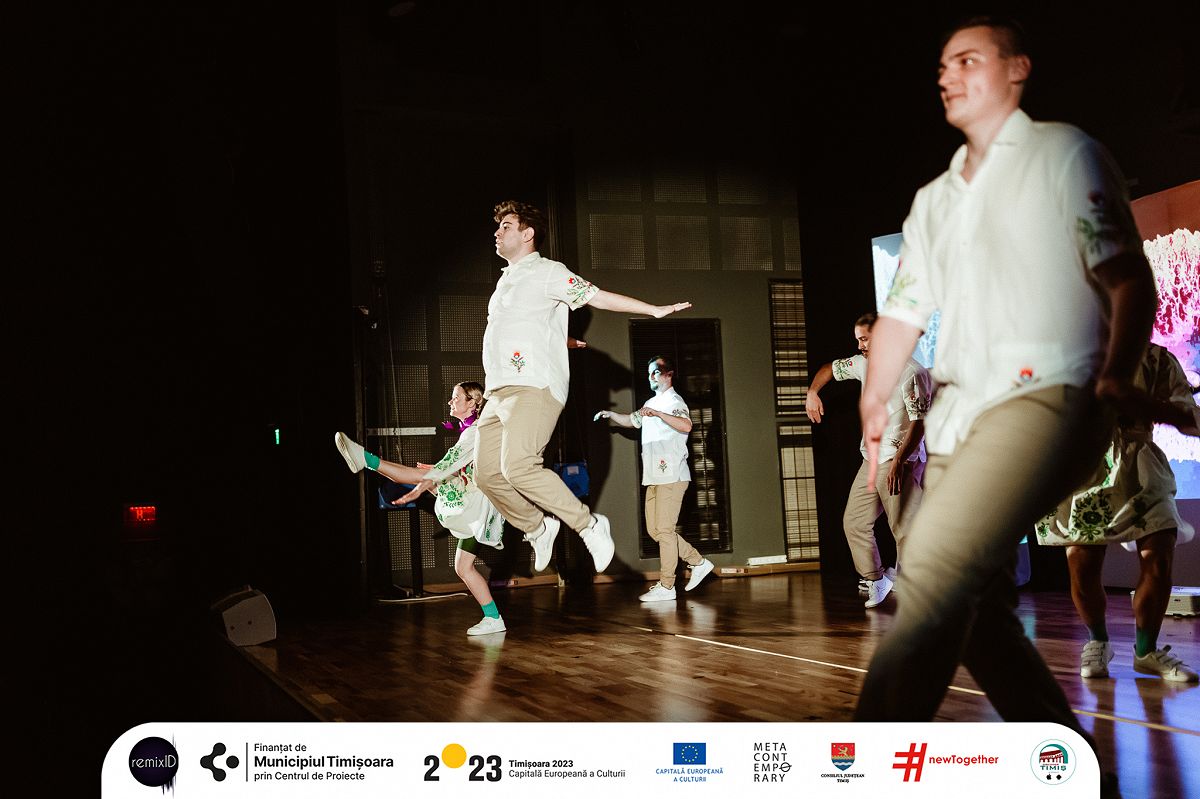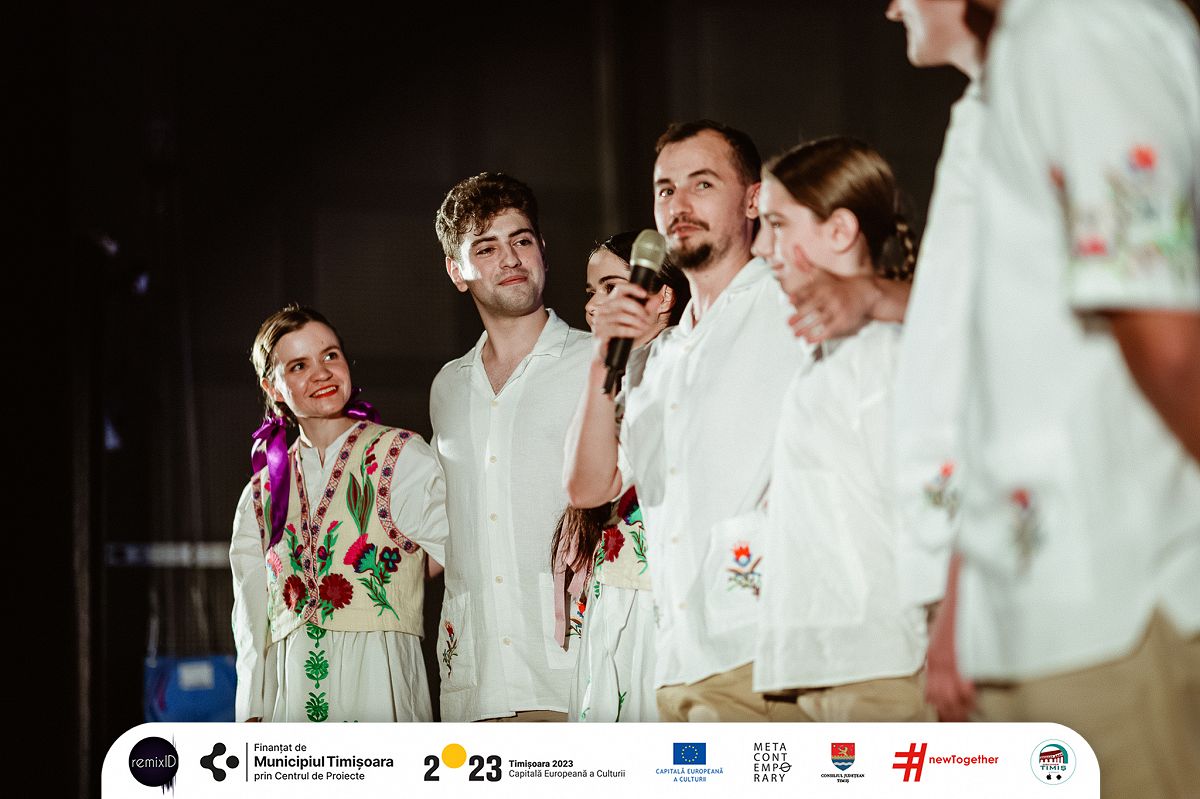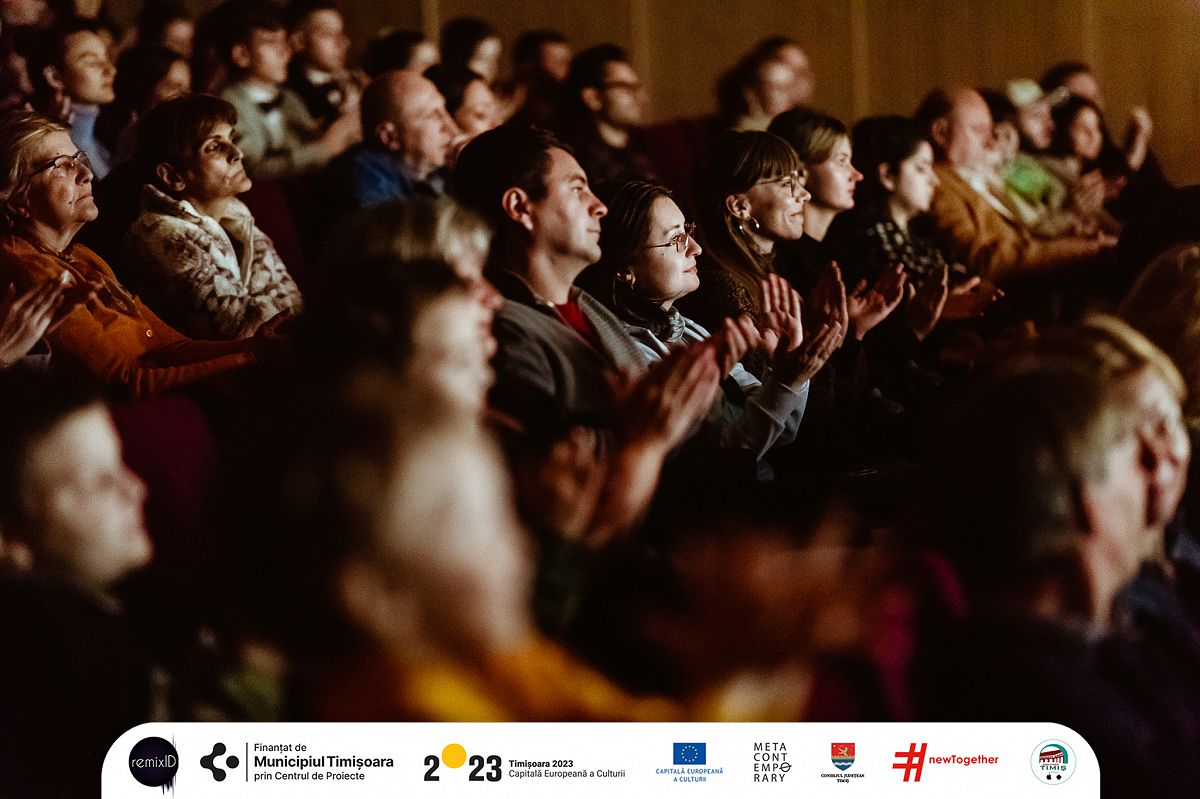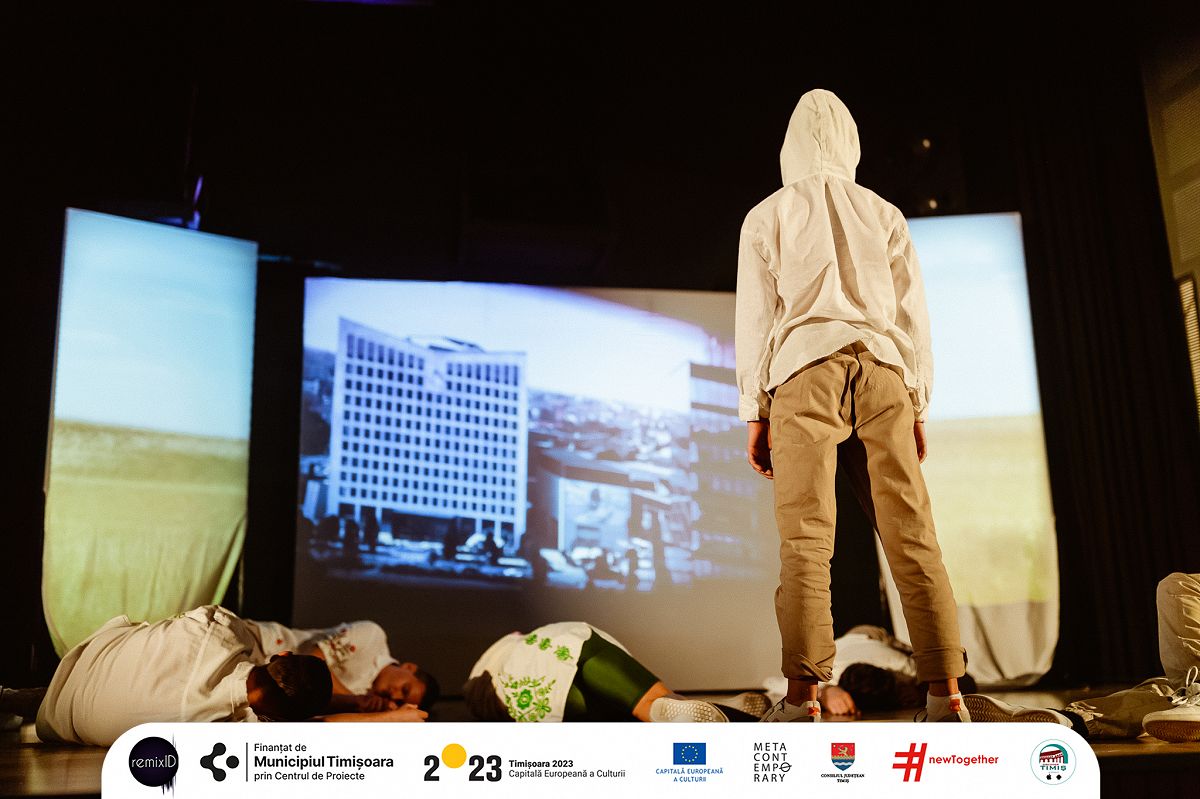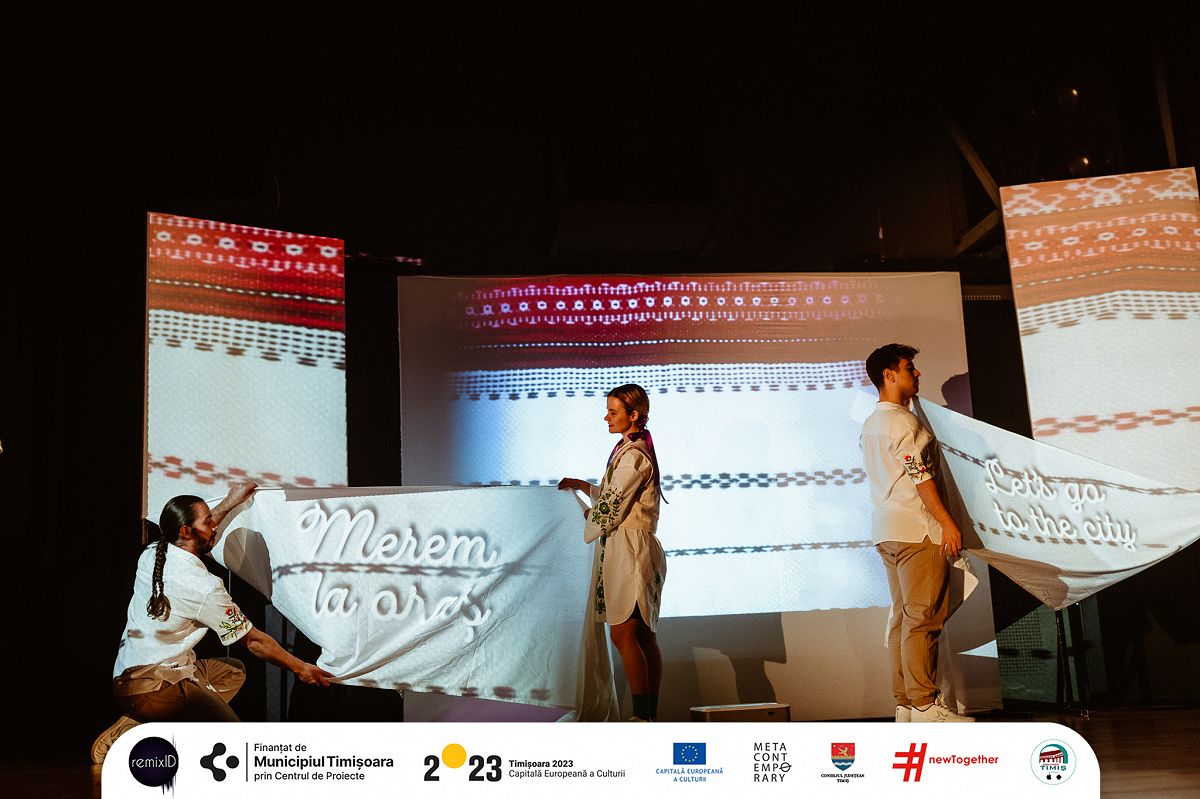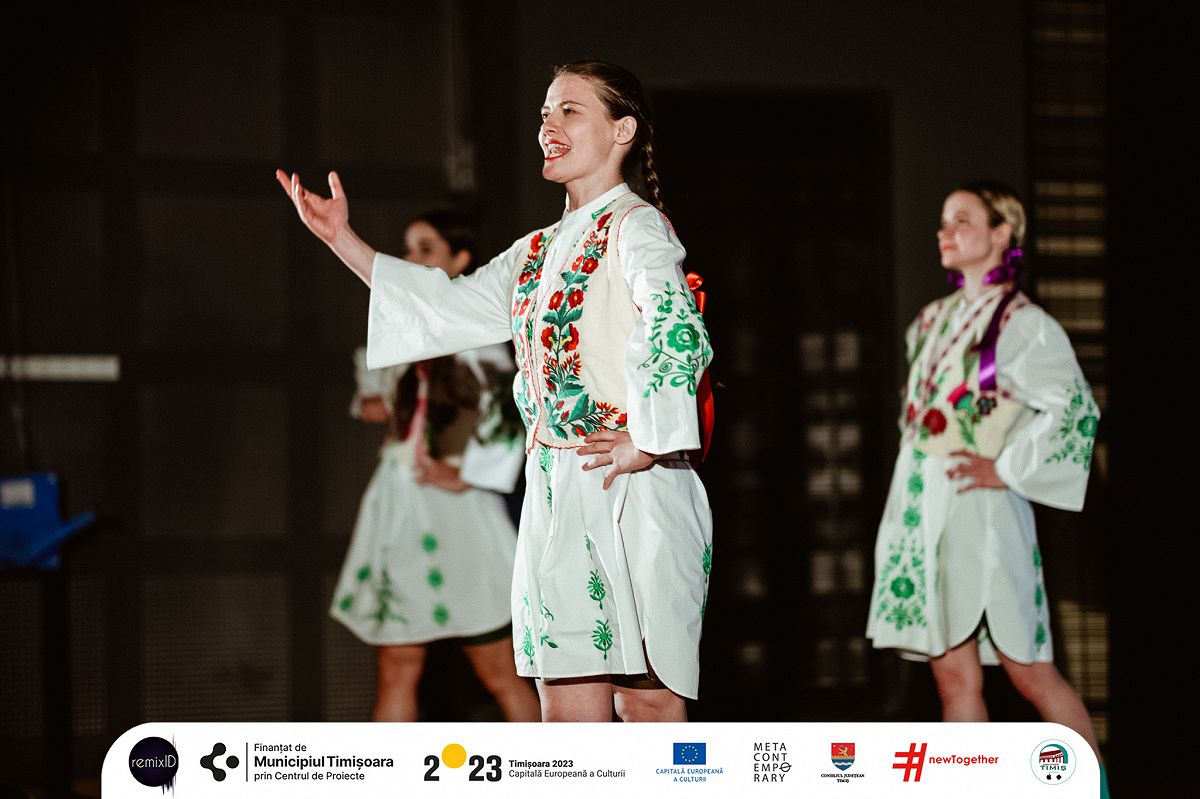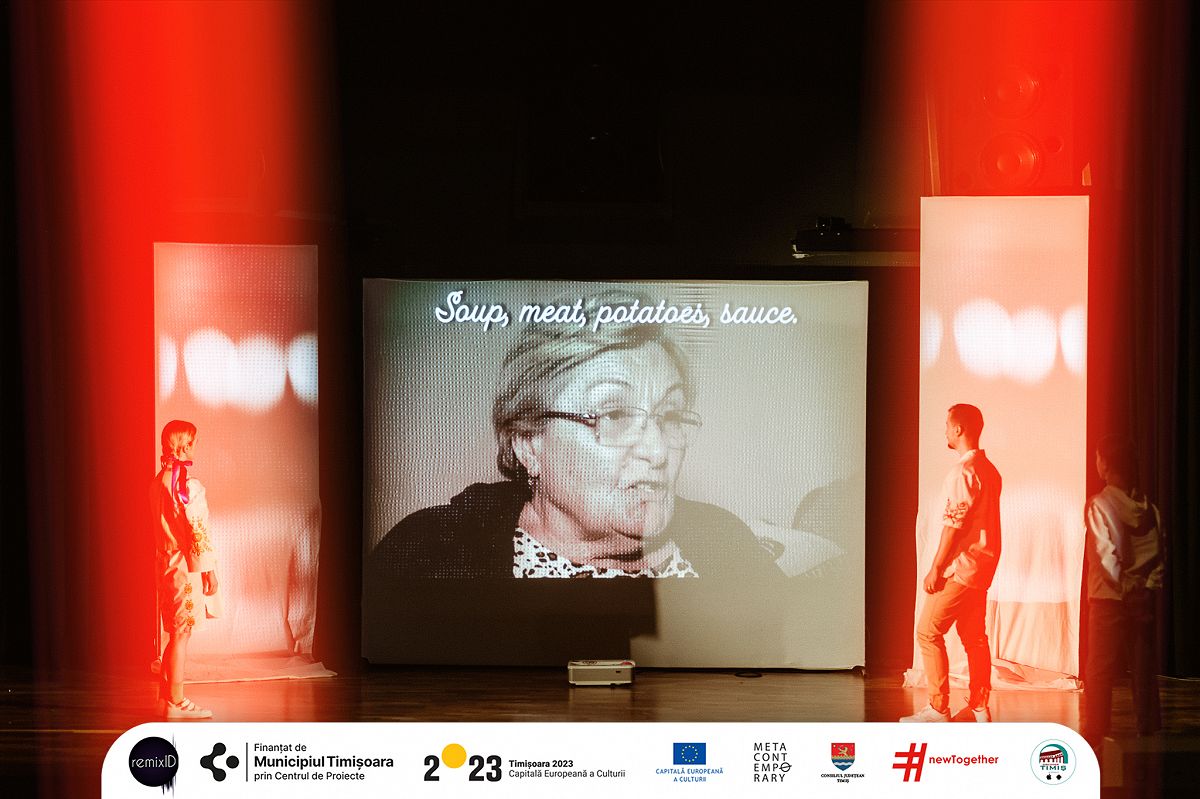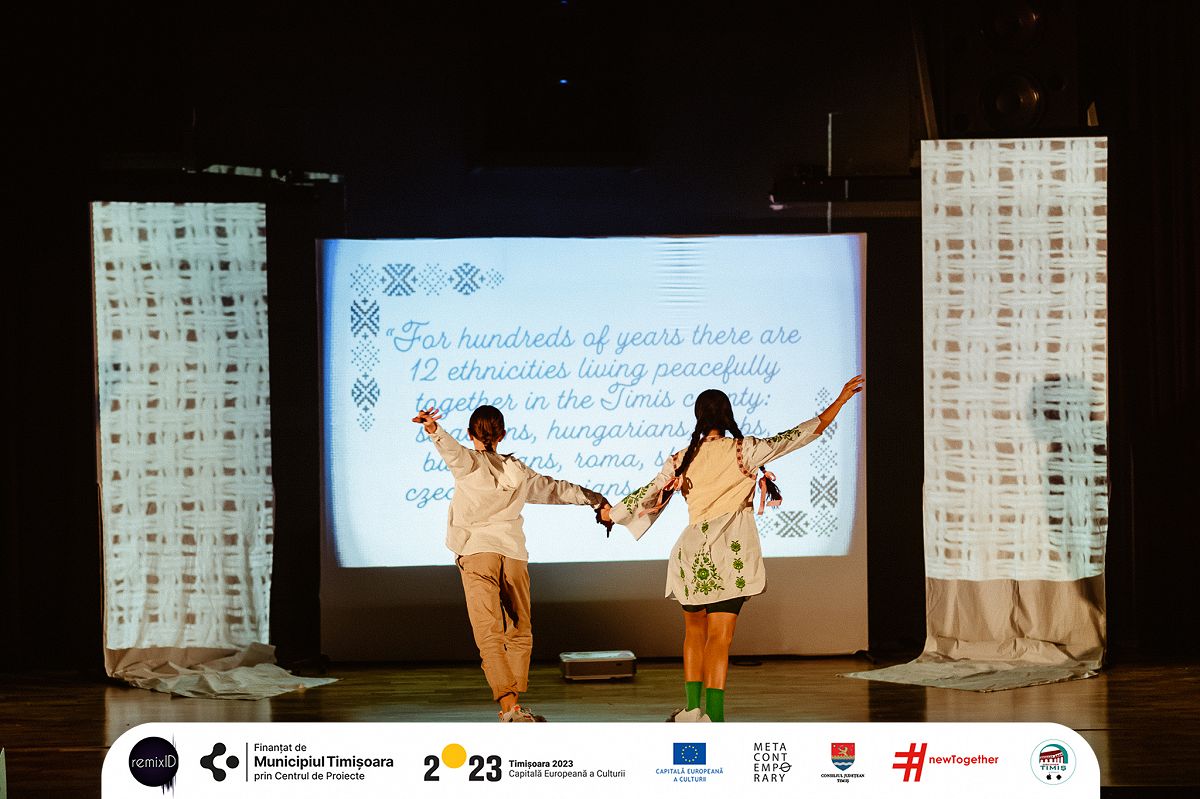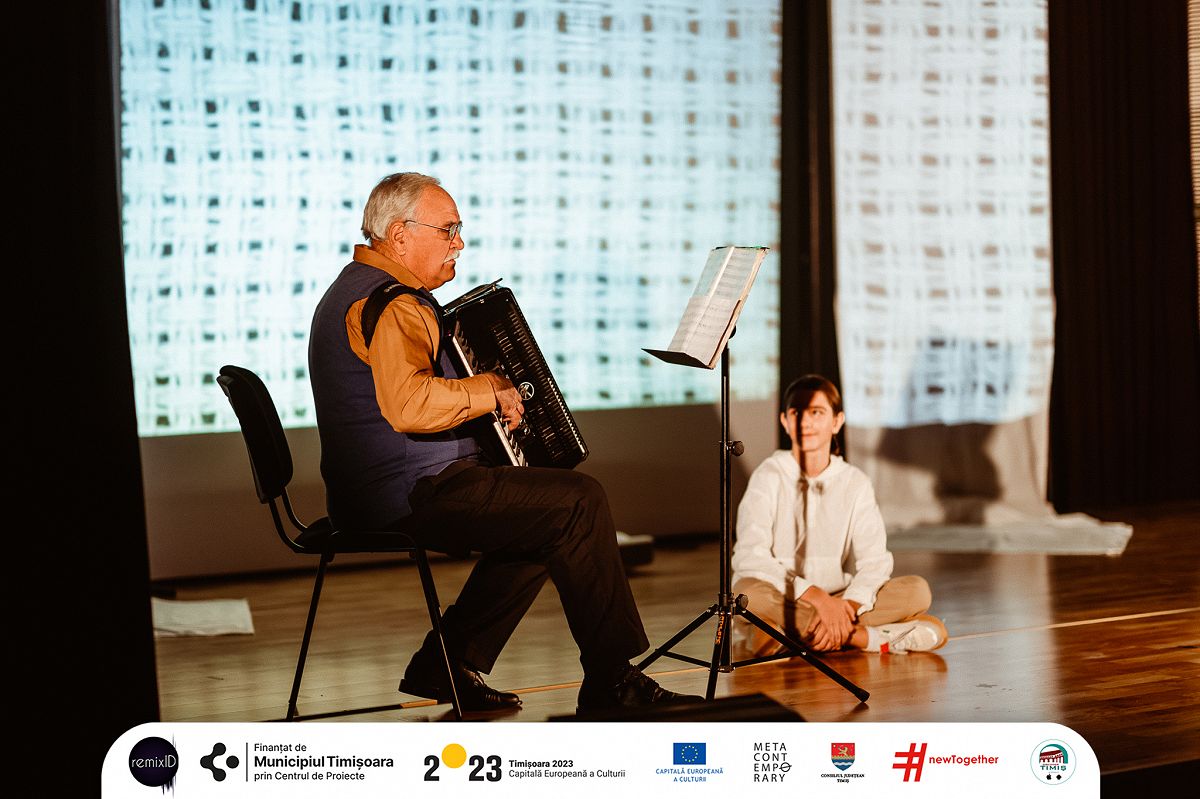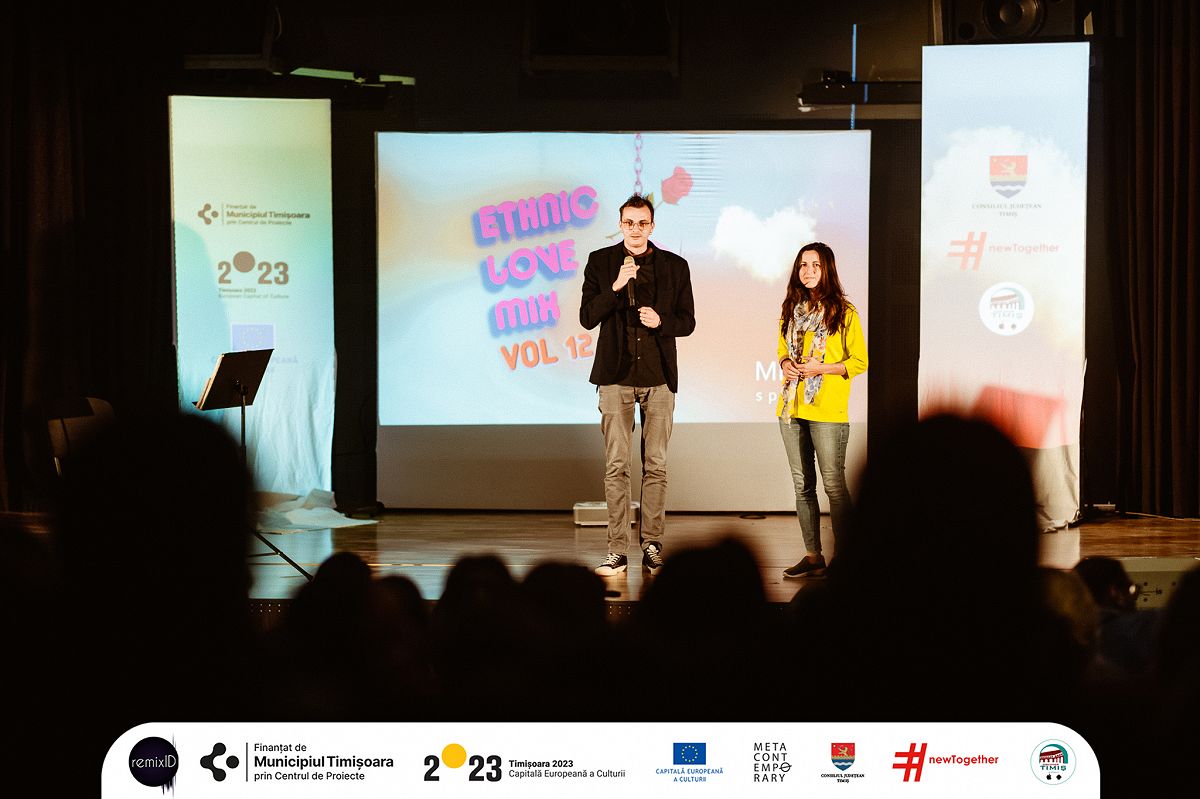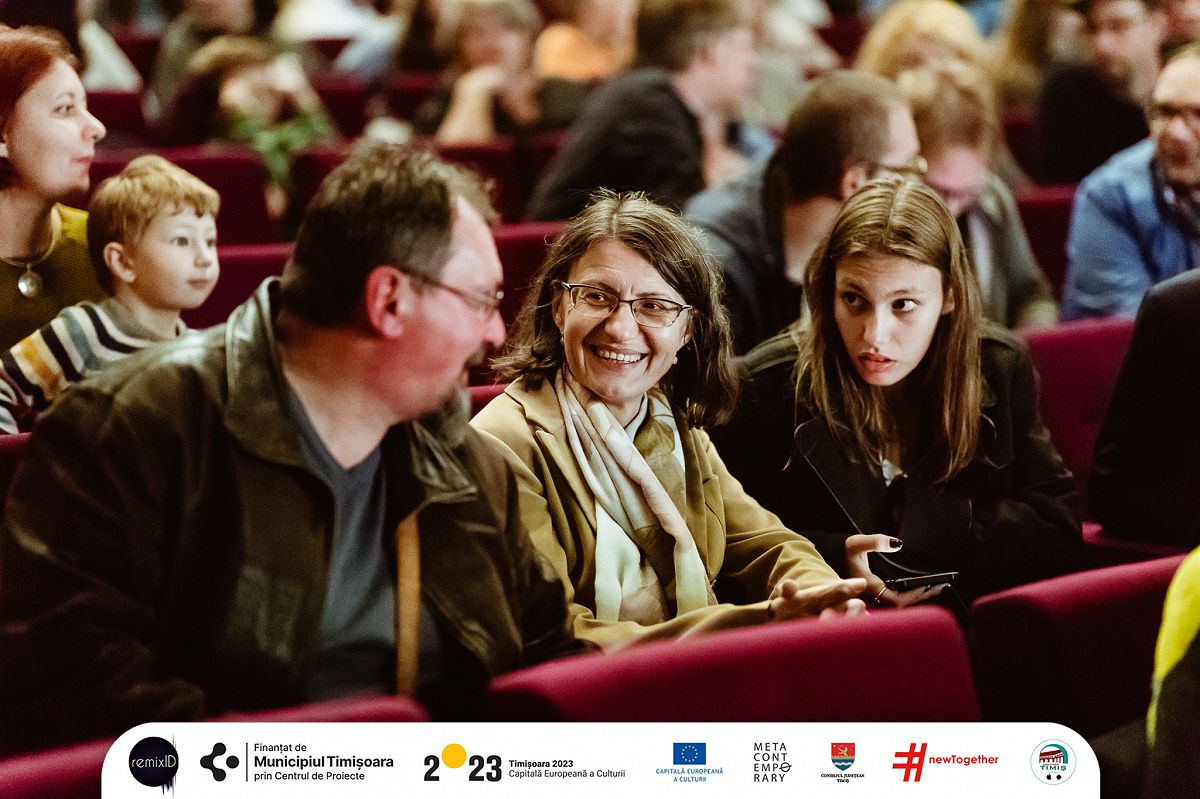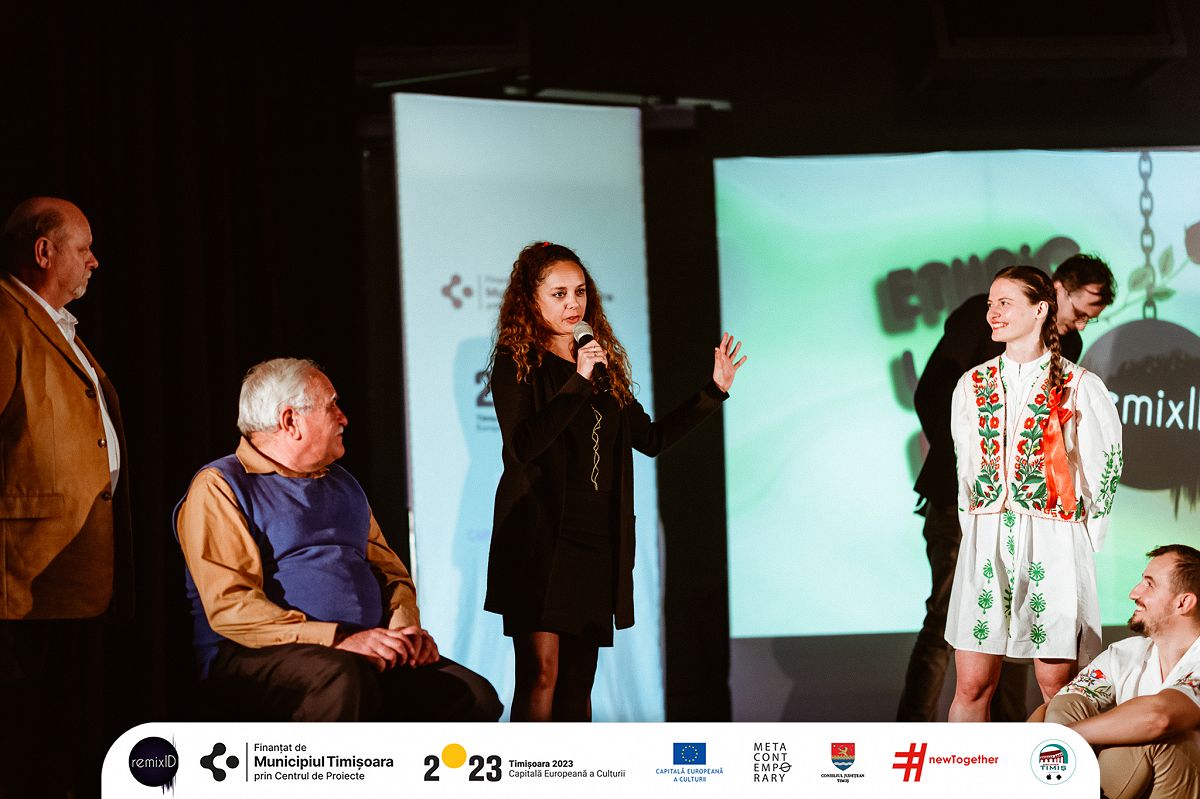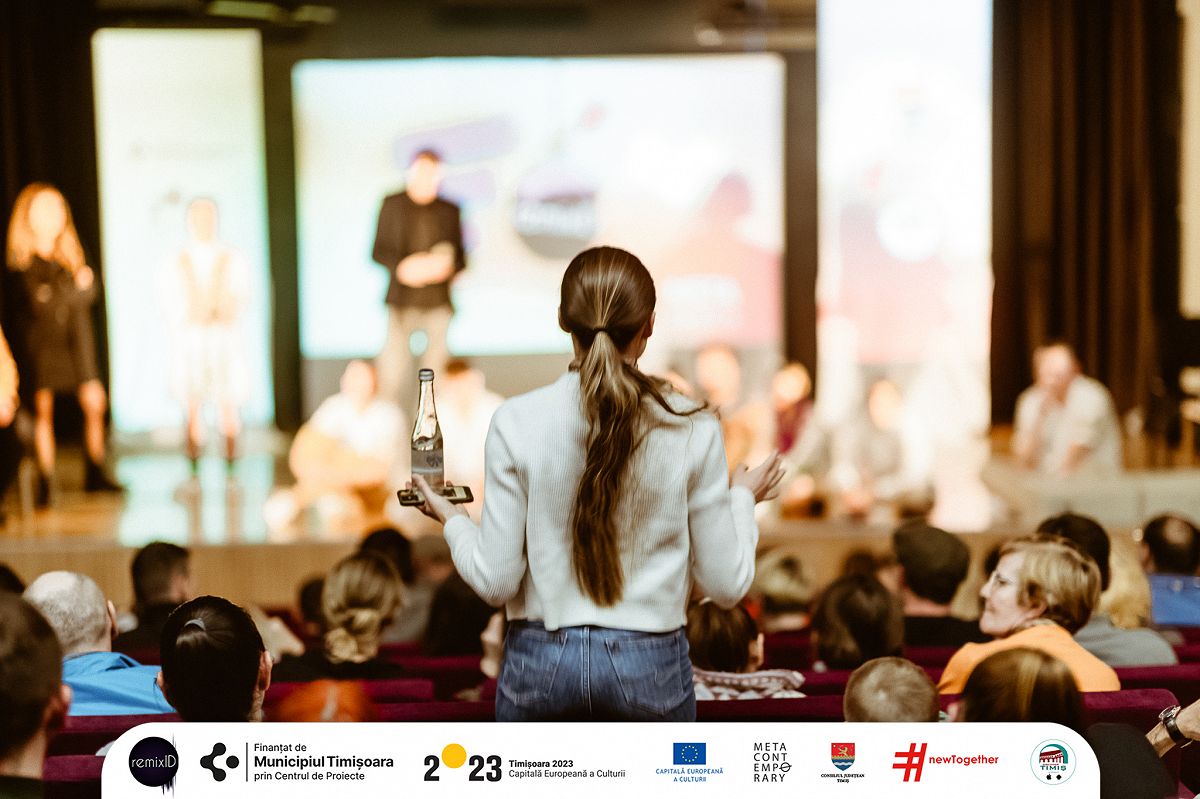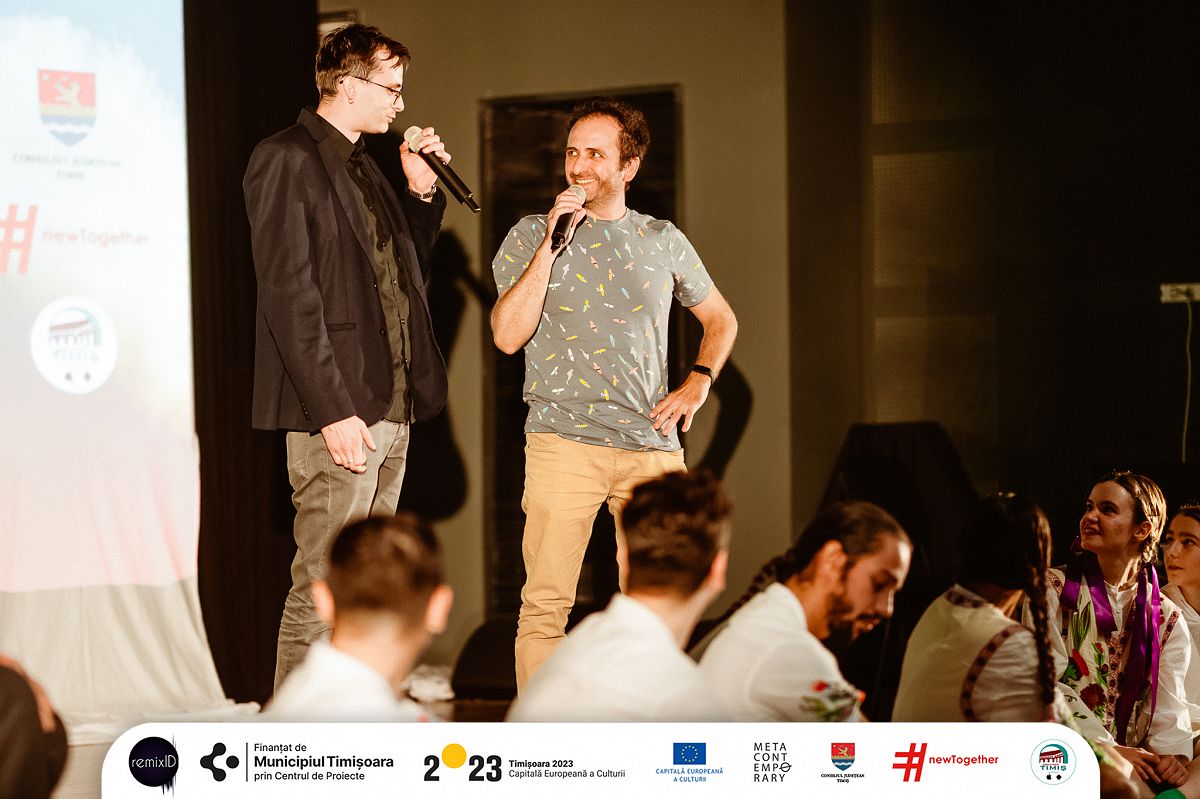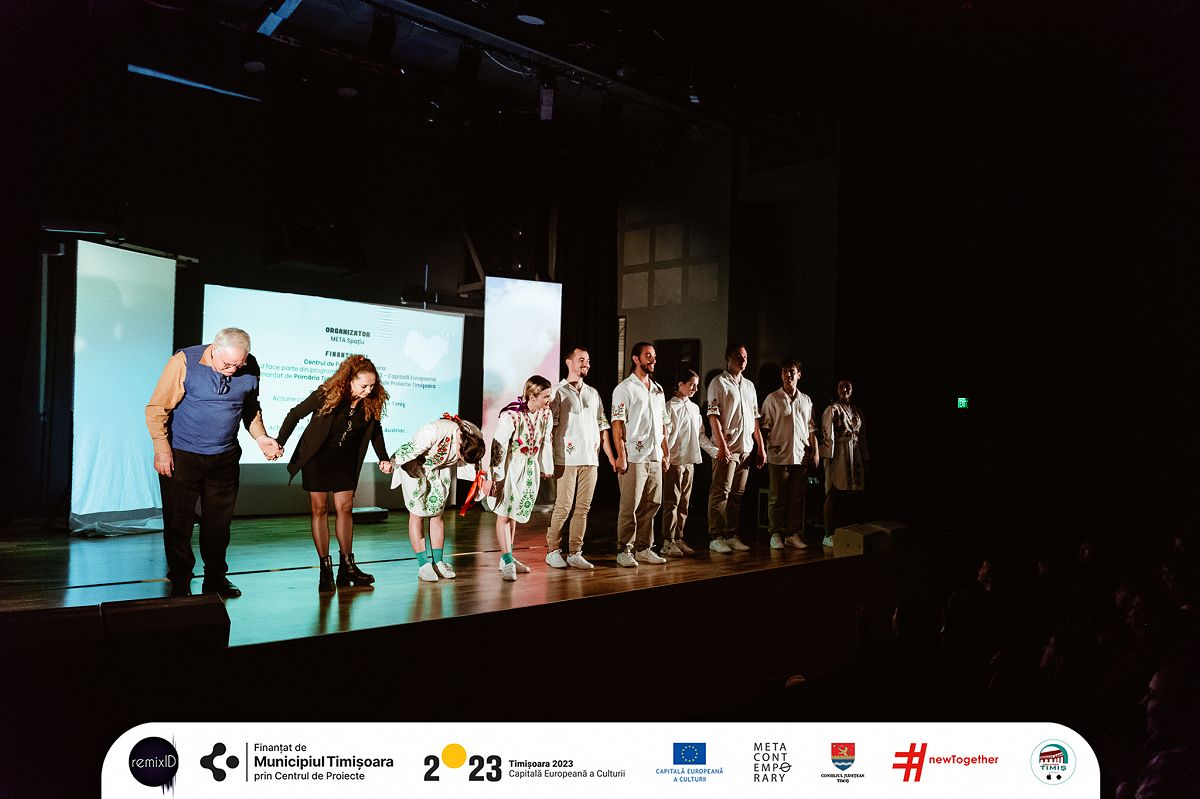 "Ethnic Love Mix Vol.12" is the
newest
show within our multicultural project Remix ID, which I directed.
It was quite a journey this past months (July-Oct 2022) to put together an amazing amount of
documentary
material into a show, a performance,
including
dance and video art. The sprit of the Timis county and their 12 ethnic groups means
tolerance
and
togetherness.
It's a pleasure having such a love
fulfilled
theme to work with. The show is a summary of the traditions, music, dances and food of the Banat region mixed in the
tumultuous
urban mixer of the new generations.
By my side was the
Argentinian
choreographer
Gisela Heredia. Her choreography contained folklore dance steps from the Hungarian, Serbian, German, Bulgarian communities mixed with contemporary and
Argentinian
moves. It was a pleasure to work with her and seeing the
openness
and flexibility in her work with the dancers. The performers have different dancing backgrounds and they succeeded to have a very strong team performance. Andreea Irksousi, Eugen Curelici (street-dancers), Dejan Berecici (Serbian folklore dancer), Antonia Itineant (contemporary dancer), Cosmin Antal, Andrei Augurencei (Romanian folklore dancers),Luca Marcu (
ballet
dancer).
The music and sound design was made by Octavian Horvath, who also composed new remixed songs for the show. The video projections were made by Eugen Neacsu.
I was
honoured
to work with Ioan Fodor, the
accordionist
of the German ensemble "Rosmarein" and a very old friend of our project. His scene in the show were very emotional, giving the audience a true moment of nostalgia. 
Director: Olga Török

Choreograph
: Gisela Elisa Heredia
Video and Music: Psihodrom
Performers: Luca Marcu, Eugen Curelici, Andrei Aungurencei, Cosmin Antal, Andreea Manea Irksousi, Olga Török, Antonia Itineanț si Deian Berecici. On the  accordeon: Ioan Fodor. In videos: Emma Bader, Iavorka Iorgovan, József Balint, Ioan Fodor, Maria Miheț.
Documentary videos: Amalia Gaiță, Cristina Precupas, Mișu Pinti
Video special "Coming Home" Octavian M,
Video art by Josepha Blanchet
Remixed music: K-lu feat József Balint "Réten Réten", Coris feat Ioan Fodor "Cântec la orgă", Newgotti "Matrose", Ötvös Kinga feat Ioan Fodor "Édes foam", Ukustik feat Emma Bader "Ich tanze mit dir in den Himmel hinein"
Project manager: Mirela Stoeac Vlăduți
PR: Cristi Vicol
Video and graphics Josepha Blanchet
Asistent: Ana Savu
Tehnical help: Dan Stoeac, Octavian Măruțiu
Thank you: Casa de Cultura a Studenţilor, Ioana Smara Popescu
Project powered by: Meta Spatiu, Centrul de Proiecte Timisoara and The Capital Of Culture 2023, Consiliul Judetean Timis, "#newtogether"- Forumul Cultural Austriac.