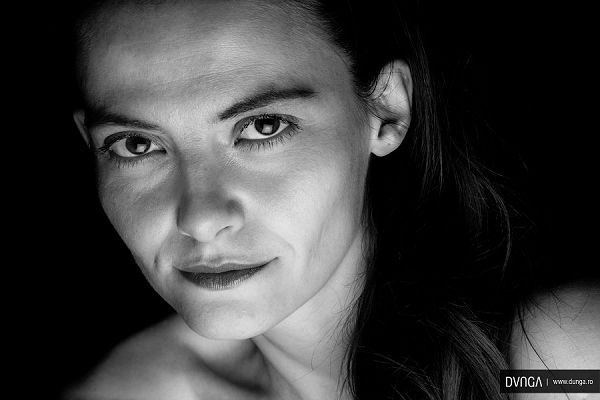 Actress Olga Török, who is currently a member of the ensemble of the German State Theater of Timisoara, Romania, performed in some of the most important theatre productions and is apraised by critics and thespians alike for the complex and multifaceted roles.

2021 her show "V.I.P.-Very Isolated Person" produced alongside director Paula Breuer and performed live on Zoom, is nominated in the category "Best TV Show/Teleplay" for the Romanian Theatre Award.
2018 she has been nominated for receiving the UNITER (Romanian Theater Union) recognition as best actress in a leading role for Erendira in Gabriel Garcia Marquez's "The Incredible and Sad Tale of Innocent Erendira and Her Heartless Grandmother" directed by Yura Kordonsky, winning the Audience Award in her category. In 2013, she was nominated for the same prestigious prize as best actress in a supporting role for her portrayal of Sylvia in Panych's "Girl in the Goldfish Bowl". She has been awarded for her Jamie in Neil LaBute's "The Furies".
It's worth mentioning that Olga's contribution to the theater and the fine arts scene of Romania has gotten her noticed by the Transylvania International Film Festival where she was selected in the "10 actors for film" campaign. 


Born on the 17

th of April 1985, Olga Török graduated from the Faculty of Music,  department of Performing Arts, Theater (German language) and succeded in over the past fourty roles that she has undertaken to have a splendid evolution, giving the audience a high range of emotions and memorable interpretations, with her intense and unique acting skills. Olga demonstrates a powerful attitude when it comes to applying herself to the role and then delivering a performance, that shows why the stage is the best medium for her.


Passionate about always finding new ways of challenging expectations and championing dialogues between artistic mediums, in the last years, Olga has also employed herself in creating performances like "Ethnic Love Mix Vol. 12", "Reconstruction with Art", "In a Nutshell" and "Bubble Gum Land", that are both abstract and accessible.
olgadianatorok@gmail.com